Standard package

A great balance of sound of lighting to provide the perfect party for small – medium size discos.
This package is aimed towards venues accomodating for 50 guests and upwards.
We will discuss the exact requirements for the music you want played and also make sure we include all your favourite tracks on the night.
This package is perfect for someone looking an excellent party, with the right sound and lighting on a limited budget!
Karaoke package


The Karaoke package comes as an added extra to our standard package. It offers a combination of great music, sound and lighting with the addition of karaoke. It guarantees the audiences participation and is perfect for hens, stags, family and friends who wish to sing the night away.
We have over 40,000 songs in our database and growing and the song lists are updated on a weekly basis. Our karaoke songs are the closest you will get to the original version and we usually have the latest chart music two weeks after they are released.
This package is perfect to get the party atmosphere going and can be included with weddings or any party for a little extra cost.

Fancy Dress package



The fantastic "Fancy dress package" is one of our most popular packages that gives that extra something special towards making your day one to remember. Perfect for weddings and allows the audience a chance to participate in a celebrity stars in your eyes contest.
Our outfits are unique and updated regularly, offering a modernised twist to the selection of costumes on offer:
The Beatles, Elvis, Mel B (Scary Spice), Michael Jackson (Bo Selecta), Blues Brothers, Fat Britney, Abba and many more…
All this plus better quality sound and lighting than you would get with our standard package.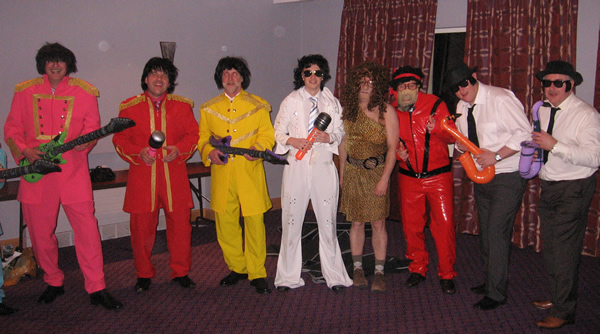 Premium package




This combines all the above to produce the supreme party package. Whatever the occasion this combines a combination of, karaoke, fancy dress not forgetting the best in music selection, sound and lighting effects.
This package is specially aimed at those who want to go that little bit extra and have a memorable night to look back on.
Equipment
Paul Ritchie, being the forefront of Ritchies Entertainments, has been a professional DJ for over 10 years giving the extra edge over your typical party DJ. He has the ability to mix any category of music, 60s, 70s/funk right though to modern day chart dance or hip hop style to create the perfect party atmosphere.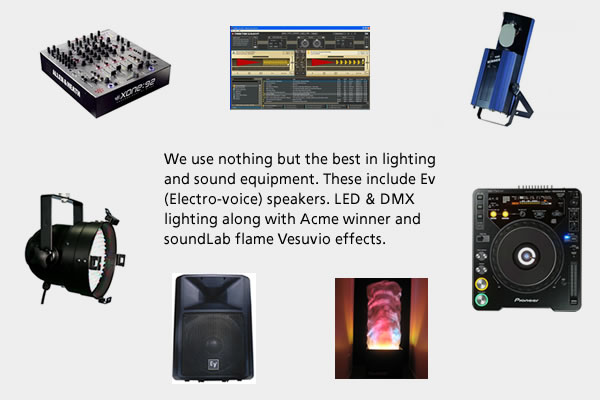 Additional effects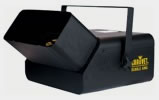 The Chauvet Bubble King is like free-floating fun-in-box. The feature adds bubbles to virtually any dance floor light show or performance and just watch the celebration unfold. It is the perfect effect to add that little something special to your wedding party. It is fun for kid's parties and even goes down well at adult functions too.
Include this with any package for an additional £20.
Contact us for further info…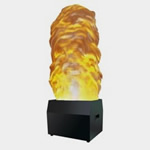 Offers a stunning visual flame light effect, ideal for any event. The product features a large 1.3m high silk illuminated from beneath by 9 high intensity coloured halogen lamps replicating a moving flame effect and kept aloft by a brushless induction motor.
Comes included free with our Premium package but can additionally be added for an extra £20 to any of our other packages.
Contact us for further info…

Wedding confetti is a fabulous addition to any wedding or party! It gives the WOW factor to your wedding celebration. It can be used to introduce the couple's first dance or it can be used to end the night with a bang.
Include this in your wedding for an additional £5
Contact us for further info…